Multi wireless charger ricarica i tre dispositivi Apple iPhone, AirPods (con custodia di ricarica wireless) e Watch simultaneamente. Completamente in Alluminio.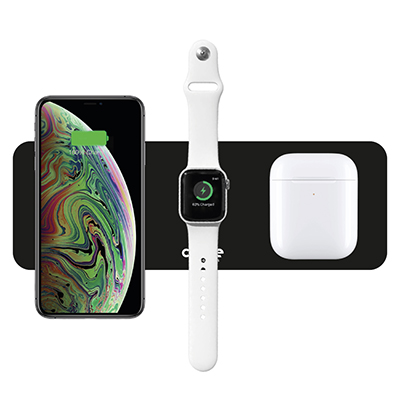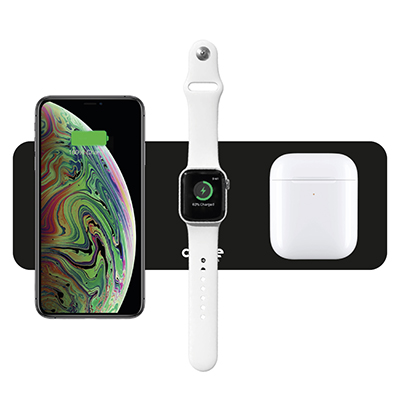 Compatibile con: Compatible with:
iPhone 8 e superiori/ and above
Samsung S7 e superiori/and above
Telefoni abilitati al Qi. Qi-enabled phones
Apple Watch Series 2 e superiori/and above
AirPods con custodia di ricarica wireless
AirPods with wireless charging case
Per maggiori informazioni o per l'acquista, clicca qui!