Lenovo™, Electronic Arts Inc. (EA) e Respawn Entertainment hanno annunciato che Lenovo Legion diventa partner esclusivo per PC e monitor delle Global Series di Apex Legends™, il programma ufficiale di esport di Apex Legends. Questo programma si basa sull'esperienza maturata con The Game Awards "Multiplayer Game of 2019".
Nella sua veste di primo produttore di PC al mondo1, Lenovo si impegna a fornire equipaggiamento ad alte prestazioni per le migliori esperienze di gaming competitivo. Nello specifico, Lenovo fornirà più di 200 PC desktop e monitor Lenovo Legion ad alte prestazioni per le Global Series Majors di Apex Legends assicurando così che i migliori al mondo giochino con la tecnologia più performante nel campo del gaming.
Un modo per qualificarsi alle Global Series Majors di Apex Legends, il massimo livello della competizione, è partecipare ai tornei online. I migliori tra i concorrenti online passano successivamente ai Challenger locali o agli incontri Premier regionali per battersi con avversari di sempre maggiore talento. Solo i migliori giocatori al mondo si qualificano alle Global Series Major di  Apex Legends e infine alla Global Series Championship di Apex Legends, dove troveranno ad attenderli i PC e monitor Lenovo Legion per una sfida ai massimi livelli.
Il tower Lenovo Legion T730 offre prestazioni incredibili grazie ai processori olveclocked 9700K Intel® Core™ i7 fino alla nona generazione e alle GPU NVIDIA® GeForce® RTX™ 2070 Super, le cui temperature sono controllate in maniera ottimale grazie al raffreddamento a liquido Lenovo Coldfront 2.0. Abbinati ai monitor Lenovo Legion Y25, i tower Lenovo Legion T730 presentano un rapidissimo refresh rate di 144Hz per una risposta pressoché istantanea anche nel pieno della battaglia, oltre a rendere immagini e dettagli nitidi durante il gioco.
Oltre ai potenti PC desktop e monitor da gaming, Lenovo fornirà i propri laptop Lenovo Legion ai caster delle Global Series, consentendo loro di seguire e commentare il gioco dal vivo. La partnership esclusiva partirà con la prima Global Series Major di Apex Legends che si terrà dal 13 al 15 marzo 2020 ad Arlington, Texas (US).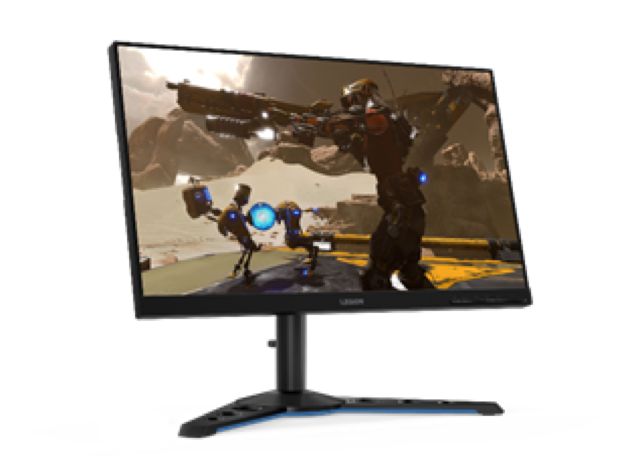 Ulteriori informazioni sono disponibili su Twitch™, playapex.com/algs, e su @LenovoLegion. Questi canali pubblicano regolarmente contenuti che spaziano dai tornei di primo livello alle sfide fra influencer e comunità di gamer. Oltre a Twitch, Lenovo Legion e Apex Legends sono attivi su Twitter®, Facebook™, Instagram® e YouTube™.