Il Kit Salute di MakeItApp include 4 app mediche dedicate alla salute. Quattro app da tenere in tasca, utili sia a medici sia a utenti "comuni" nel quotidiano.
Do Not Forget Your Pills!
Nella frenesia di ogni giorno è facile dimenticarsi di prendere le medicine; ancor di più se si deve pensare a figli, mariti, nonni… Pills permette di creare dei piani personalizzati per tutti i membri della famiglia. Allo stesso modo, è utilissima per infermieri o medici. Basta inserire la posologia del farmaco e l'app farà il resto, ricordandoci con comodi avvisi quando prendere o somministrare il farmaco. Disponibile per Android, iOS e Apple Watch.
[app 821132143]
Remember To Drink
"Una mela al giorno toglie il medico di torno", "Bisogna fare sport", "Bere molta acqua e mangiar sano!". Quante volte il medico ripete questi semplici consigli? Remember To Drink parte dalla consapevolezza che alla base del benessere fisico c'è una buona idratazione. L'app calcola il fabbisogno d'acqua di ciascuno, ricorda di bere e tiene traccia delle bevute giornaliere. Il tutto dietro una veste grafica semplice e spiritosa. Sarà una goccia d'acqua a prendersi cura di voi! Disponibile per Android, iOS e Windows Phone.
[app 1018772039]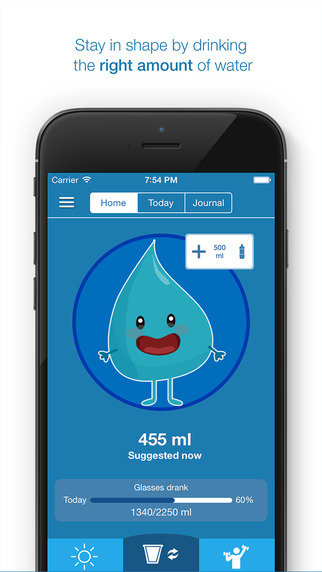 Scadenza Farmaci
Carica manualmente o attraverso il comodo scan i medicinali che hai in casa, in clinica o ambulatorio. Imposta il promemoria o ricerca il medicinale di tuo interesse. Eviterai inutili sprechi, imprevisti o di incorrere in sanzioni legate alla detenzione di farmaci scaduti nel tuo ambulatorio. Con Scadenza Farmaci mai più medicinali scaduti! Disponibile per dispositivi iOS.
[app 981608067]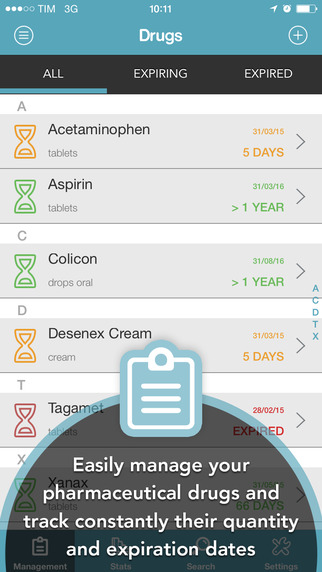 Find My Medicine
Per tutti i tipi di viaggiatori, per chi vive o lavora all'estero, l'app indispensabile è Find My Medicine. Un ricco database di oltre 10mila medicinali permette di trovare il farmaco corrispondente all'estero. Viaggiare in Europa, Stati Uniti, Sud America e India non sarà più un problema. Disponibile per dispositivi Android e iOS.
[app 846053589]