Sabato 24 novembre 2018 Uqido, software house specializzata in Software Engineering e Immersive Computing, porta l'esperienza multisensoriale "The Edge – Be Brave" al Centro Congressi Fiera di Vicenza per la terza edizione del MARKETERs Festival.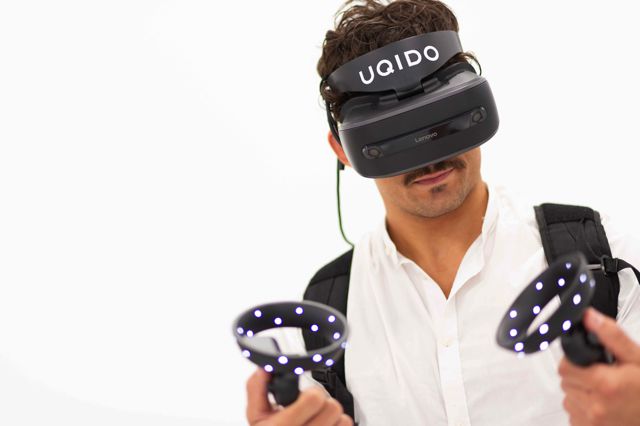 Nuova frontiera dell'intrattenimento in cui vivere le emozioni della Realtà Virtuale Immersiva, The Edge- Be Brave coinvolge 4 dei sensi dell'essere umano (vista, tatto, udito, olfatto) consentendo di immergersi in situazioni incredibilmente avventurose. È una prova di coraggio che stimola a oltrepassare i propri limiti.
Grazie a visori HTC Vive, sistemi di tracciamento avanzati, audio binaurale spazializzato e PC da spalla MSI VRONE, i partecipanti saranno infatti liberi di muoversi nell'intera area e vivere a pieno un'esperienza multisensoriale. 
Pensata per il gioco, questa tecnologia trova spazio e applicazioni in numerosi ambiti, dall'architettura all'arte, dal turismo alla valorizzazione storica di musei e mostre, dall'industria alla progettazione, dalla didattica all'informazione, dall'health-care al no-profit.
Quando si pensa alla Realtà Virtuale
Spiega Pier Mattia Avesani founder e CEO di Uqido
si pensa soprattutto al suo aspetto ludico, senza considerare le innumerevoli possibili applicazioni di questa tecnologia anche nella vita di tutti i giorni. Può, ad esempio, aiutare a imparare a gestire e superare situazioni di pericolo